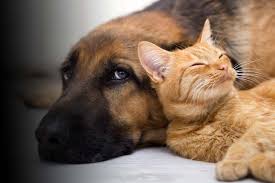 17 Aug 2018
0
Kat E. Erikson
NBC and Telemundo TV are teaming up with hundreds of shelters across the USA to host CLEAR THE SHELTERS, a nationwide pet adoption drive on Saturday, August 18 to help find loving homes for animals in need.
Click here to find a shelter near you on their handy interactive map:
https://www.cleartheshelters.com/
More than 177,700 pets found their forever homes since 2015!
Check out CLEAR THE SHELTERS live ADOPTION TRACKER too. Current tally for pets adopted this year: 24,000 and counting. Let's give that number a big boost tomorrow, August 18th!
Comments