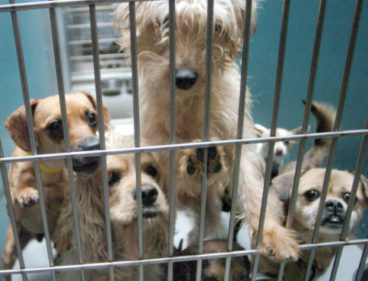 31 Oct 2017
0
Kat E. Erikson
California has become the first state to require all pet stores that sell dogs, cats and rabbits to offer only adoptable pets from shelters and nonprofit rescue groups! No more breeders or puppy mills!
The Pet Rescue and Adoption Act was authored by Assemblymember Patrick O'Donnell of Long Beach.
"This is a big win for our four-legged friends, of course," said O'Donnell, whose family has two rescue dogs. "But also for California taxpayers who spend more than $250 million annually to house and euthanize animals in our shelters. AB 485 gives so many shelter animals the chance to find their forever homes, while also cutting off the outlet for puppy mill animals into our state."
More than 30 California counties and cities already require pet stores to sell rescue animals. Kudos to California for being ahead of the pack.
Comments