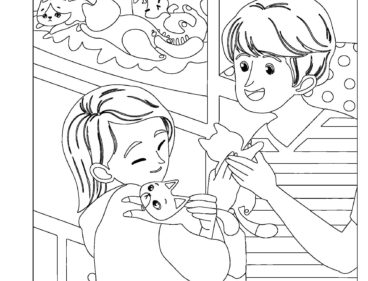 29 Aug 2020
1
Kat E. Erikson
Hey all you animal lovers, I'd love to gift you the hot-off-the-press new Dizzy Lizzie Coloring Book for FREE.
Simply join Kat's Kindness Club at the bottom of my homepage, and I'll email you Dizzy Lizzie's Coloring Book, with 14 beautiful illustrations. The book is designed to print and display correctly on standard 8.5 x 11 paper, so it's easy as can be.
From time-to-time, I'll be sharing other kindness-themed play ideas and gifts, along with any updates, freebies and previews of my upcoming books.
(Note that your privacy and trust are very important to me, so I will never, ever sell or rent your information to anybody. And of course, you can unsubscribe from my list at any time.)
Comments