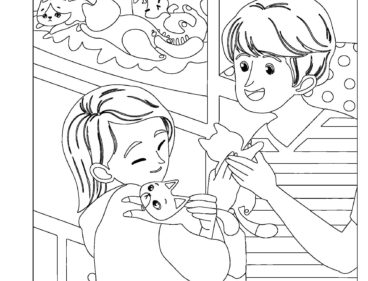 29 Aug 2020
0
Kat E. Erikson
Hey all you animal lovers, I'd love to gift you the hot-off-the-press new Dizzy Lizzie Coloring Book for FREE.
Simply join Kat's Furry Friend Club at the bottom of my homepage, and I'll email you a digital copy of Dizzy Lizzie's Coloring Book, with 14 beautiful illustrations. The book is designed to print and display correctly on standard 8.5 x 11 paper, so it's easy as pie.
From time-to-time, I'll be sharing other kid-friendly, animal-themed gifts along with any updates and previews of my upcoming books.
(Note that your privacy and trust are very important to me, so I will never, ever sell or rent your information to anybody. And of course, you can unsubscribe from my list at any time.)
Comments