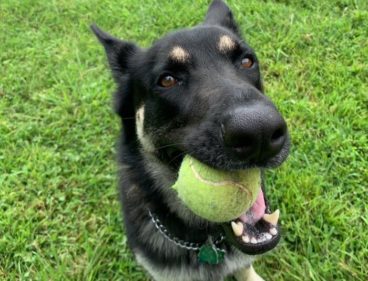 6 Feb 2021
0
Kat E. Erikson
Dogs everywhere are wagging their tails for Major is in the House! At long last, we have a dog rescued from a shelter living in the White House. Bravo to Ashley Biden, who urged her folks to adopt. And to the Biden family who rescued Major from the Delaware Humane Association in November 2018, 10 years after the couple welcomed their first German shepherd, Champ. Let's hold the intention that this becomes the new norm, and that the "Major-ity" of people, including those in high-profile leadership roles, adopt rather than shop. With millions of shelter animals killed every year, many of which are "purebreds", it's the most win-win step any pet lover can take.
Happily, there was one other rescue dog in the White House. Former President Lyndon B. Johnson's dog, Yuki, earned that title in 1967. Lydon's daughter found Yuki abandoned at a gas station on Thanksgiving Day in 1966, and the rest is history. So the First Daughters have my vote! And President Lincoln rescued a dog as well. Par for the course, as Lincoln was ahead of the curve in so many ways.

On that note, check out The Ultimate Guide to Pet Adoption. More than 200 pet adoption experts were interviewed for this wonderful tool to help pet parents make wise decisions when it comes to adopting a new furry friend.
*According to the ASPCA, about 1.5 million shelter animals are euthanized each year in the US, which includes about 670,000 dogs and 860,000 cats. According to PETA, this number sits at 3 million cats and dogs.
Comments