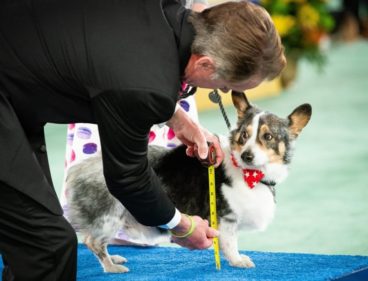 14 Aug 2019
0
Kat E. Erikson
While channel surfing one day, I was lucky enough to hit upon Hallmark Channel's Second Annual Rescue Dog Show. Talk about a Scooby Snack treat! While the show aired in February, Hallmark airs re-runs given the show's popularity. The outpouring of love from the first annual show, led to expanding the show to two nights in 2019. Hallmark Channel plans to make "American Rescue Dog Show" an annual event. I for one, can't get enough!
Not only wiggle-butt exciting, the American Rescue Dog Show encourages viewers to help save lives through adoption of shelter pets. Hosted by Rebecca Romijn and Jerry O'Connell, this competition includes mixed breed and pure breed rescue dogs competing in a variety of cute categories, all with the goal of ending pet homelessness.
On that note, check out Breed Advisor's Ultimate Guide to Dog Adoption. This comprehensive guide digs into everything you need to know about adopting a four-legged friend.
"American Rescue Dog Show" is distinguished from other national championship dog shows by showcasing shelter dogs in all the categories that matter: Best in Rescue, Best Wiggle Butt, Best Underbite, Best Sofa Sleeper, Best Special Needs, and more. All of the animals competing in "American Rescue Dog Show" were adopted to loving homes. Check it out here and consider entering your best furry friend into the competition. Let's help make Hallmark's Rescue Dog Show the premiere go-to Dog Show of the Century!
Comments